20 Most Memorable Moments of the Expanded Universe is a 10-page reference article appearing in Star Wars Insider 83. It was written by Abel G. Peña and Enrique Guerrero, with illustrations by Joe Corroney.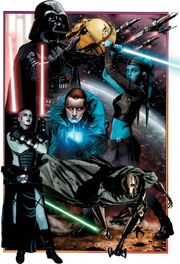 Introduction
The 20 Most Memorable Moments
The Five Goofiest Moments of the Star Wars Mythos
External links
Edit
Ad blocker interference detected!
Wikia is a free-to-use site that makes money from advertising. We have a modified experience for viewers using ad blockers

Wikia is not accessible if you've made further modifications. Remove the custom ad blocker rule(s) and the page will load as expected.